Military Active Shooter Program (SADOP) Course Information
"Military personnel are vulnerable to active shooters primarily because of overly restrictive military firearms policies that prevent nearly all personnel from carrying firearms for unit or self-defense purposes."
Osborne, A. (2015). Military Law Review Vol. 223, pp. 728.
Today's Army and Air National Guard full-time force conducts most of the regular business in an office setting. Despite drastically increased passive and active measures to control access to armories and readiness centers, the fact is that the vast majority of Active Shooters either already have access to their targets or are by association not considered a threat. Therefore, for those whose workplace is a military office, storefront, FMS shop or other similar affiliated building. The question that must be asked of oneself is: "If an Active Shooter entered my office and began shooting coworkers, how long would it take for a Law Enforcement Officers (LEO) to respond, arrive and stop the threat thereby preventing my death?"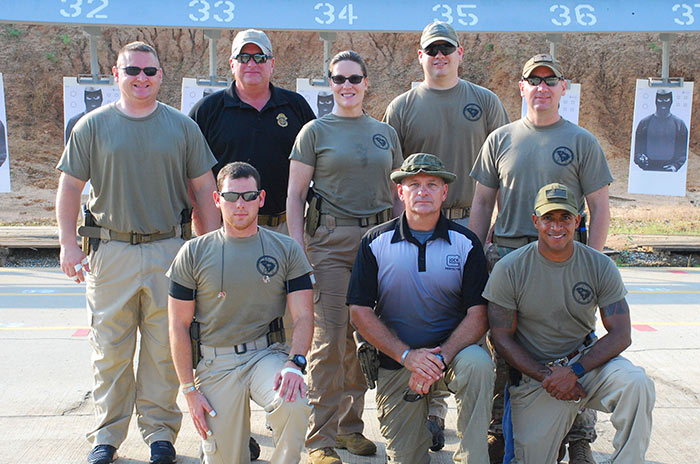 In the fourteen years covered by an FBI Active Shooter Study 160 Active Shooter incidents took place in which there were 1,043 casualties as a result. Excluding the shooters themselves the FBI study determined that there was an astonishing ratio of killed to wounded in Active Shooter incidents. This death ratio was startling compared to even battlefield casualty mortality rates in overseas military contingencies. The mortality rates from hostile action in Afghanistan were 9% and 11% in Iraq. By comparison, the mortality rate in Active Shooter incidents was 47% or 486 people killed and 557 wounded. This in large part is due to the immediate Tactical Combat Casualty Care (TCCC) received on the battlefield combined with rapid medical evacuation of troops that are wounded in action. This is the opposite of what most casualties of Active Shooter Events face as they die of exsanguination (bleeding out) while waiting for law enforcement to secure an active shooter event scene before allowing medical first responders into the site.
On May 7, 2015, the United States Northern Command (USNORTHCOM) Commander raised the FPCON level to "Bravo" (increased and predictable threat of terrorism), which was only the second time since 9/11. Just two months later, on July 16, 2015, five military reservists were murdered during an active shooter attack on two reserve component military facilities. The FPCON system did nothing to detect or deter the threat to the military personnel at a recruiting center or Naval Reserve Center. To aggravate the tragedy, it became public that responding police from the Chattanooga Police Department arrived with overwhelming superiority in manpower and firepower but remained outside a cordoned perimeter at the Naval Reserve Center during the attack for ten minutes. This apparently due to a misconception that the active reservist was armed and therefore, the police were avoiding being caught in a crossfire scenario. It was this false premise that galvanized the resolve of the Army National Guard plans officer in charge to develop a purpose-oriented training program to empower military personnel to protect themselves and their facilities.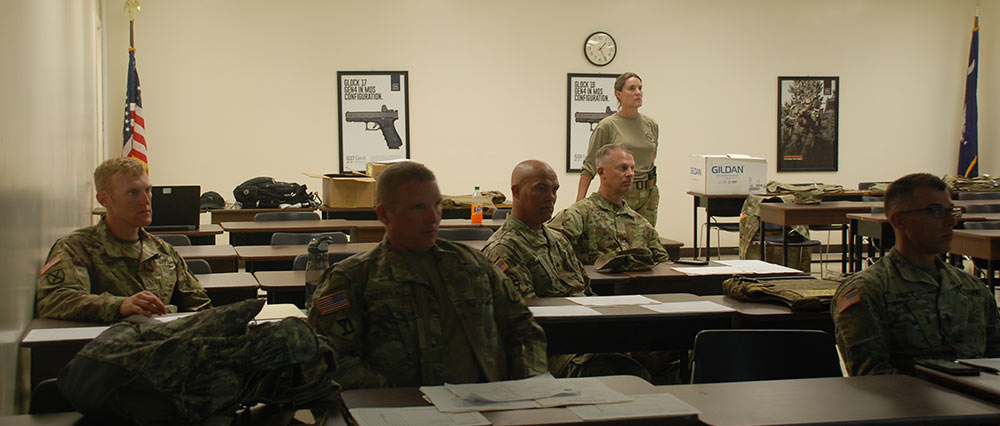 The Chattanooga attack was only the latest in a series targeting U.S. military facilities in recent years. Since the Fort Hood Massacre in 2009, at least thirty-seven military personnel have been killed and 55 wounded while at their place of duty in the United States. There were numerous state governors or adjutant generals that responded to the Chattanooga attacks by issuing executive orders arming their full-time National Guard personnel with available federal firearms. Arkansas Governor Asa Hutchinson issued orders, such as executive order 15-17 in which directed that "appropriate and qualified members of the Arkansas National Guard" carry firearms in accordance with Department of Defense Directive (DoDD) 5210.56.13 The National Guard Bureau (NGB) hosted a Threat Working Group and Ohio and Georgia announced that they were closing storefront recruiting stations or relocating recruiters from these and other "soft targets." But these were temporary actions not solutions. The bottom line was that nothing was being done to prepare vulnerable military personnel to recognize, engage, and defeat the threat that opposed them.
In response to this threat on August 17th, 2015, South Carolina Governor Nikki Haley issued executive order 2015-18, which specifically cited the active shooter attacks in Chattanooga. Acting as Commander-in-Chief of the state, and in accordance with Article IV, Section 13 of the State Constitution, pursuant to Section 1-3-410 of the SC Code of Laws, the governor took action to authorize the arming of the South Carolina National Guard.
The South Carolina National Guard, in collaboration with the South Carolina Law Enforcement Division, established an active shooter contingency program called the Secure Area Duty Officer Program, or SADOP. This Low Probability, High Impact threat contingency program has been protecting South Carolina troops since October 3rd, 2015.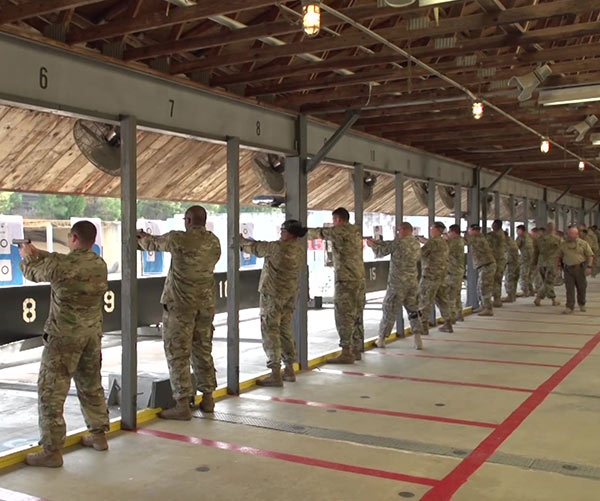 The Secure Area Duty Officer Program, or SADOP is an internally manned, concealed firearms carry, active / mass shooter response contingency program. SADOP incorporates general Advanced Law Enforcement Rapid Response Training (ALERRT) and specific South Carolina Advanced Active Shooter Counter Asymmetric Training System (SCAASCATS) doctrine as the basis for effects-based training. SADOP is by design to be a collection of full-time National Guard, State Guard, or state employees that volunteer, are recommended, vetted, selected, and extensively trained. SADOP is proposed to function as an immediate armed response to an active shooter or mass shooter incident and applies while on the premises of the Military Department, approved DOD facilities or while conducting Civil Support or Defense Support to Civil Authorities (DSCA). Incognito service is the primary tenet of SADOP, which empowers the participants to act with surprise, speed, and audacity to neutralize an active or mass shooter threat.
SADOP resourcefully employs a force protection framework tailored to the success of the TITLE 32 Active Guard and Reserve (AGR) and TITLE 32 Federal Technician programs of the US Army reserve component. SADOP creatively employs a force protection framework tailored to the success of the reserve component as opposed to obliging its organizations to utilize legacy force protection regulations designed for the active component that is completely inadequate to meet the innovative threat posed from homegrown violent extremists, foreign terror organizations, criminal elements in society, or the insider threat. This as opposed to obliging its organizations to utilize legacy force-protection regulations designed by and for the active component of the US military.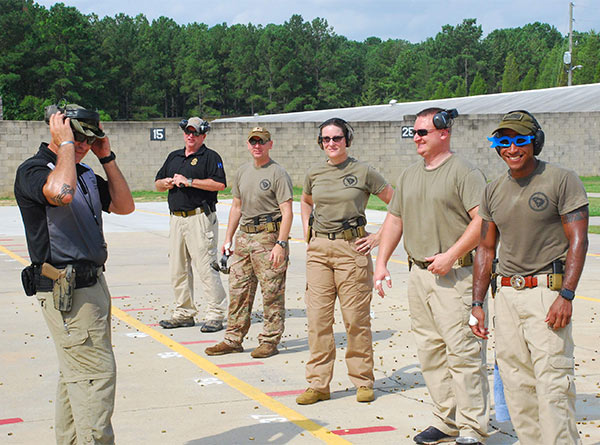 The SADOP has trained hundreds service members to protect Department of Defense (DoD) facilities and personnel from the ever-increasing Active Shooter Threats. The training program used for initial certification of these protectors is a 40-hour course designed to take students (often with limited pistol experience) through the following essentials:
Active Shooter threat familiarization and history
The Protector Mindset / Warrior Ethos as a foundation
Situational Awareness / Behavioral Analysis Training
Firearms (pistol) training and certification: Safety, function, ballistics, firing drills, malfunction drills, speed drills, and individual training plans
Evaluations: Day and Night qualifications, emergency and tactical reload evaluations, addressing malfunctions evaluations, written exams
Maintaining Individual Skills: Training for students to maintain their skillsets
SADOP Program also includes re-certification training, program evaluations, logistics assistance, and record archives.
Please contact Dynamic Response Solutions for more information and an initial program consultation.
Schedule Military Active Shooter Class 〉